Nandrolone Phenylpropionate (or as is called shortly – NPP by most people) is the less popular version of Nandrolone. In fact, this is the first version of Nandrolone that appeared under the brand name Durabolin. But then later, when the Decanoate ester appeared for Nandrolone, it soon became more popular.
Is important to understand what are the differences between Deca Durabolin (Nandrolone Decanoate) and Durabolin (Nandrolone Phenylpropionate) or Deca vs NPP. Taking into consideration that most people are more familiar with Deca and may confuse it with NPP.
Deca vs NPP
So well, to explain it easier – the only difference is actually in the ester attached to Nandrolone.
The main active substance Nandrolone remains the same for both compounds.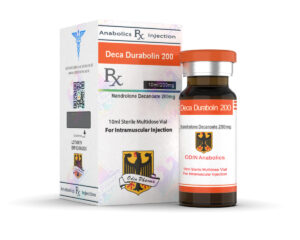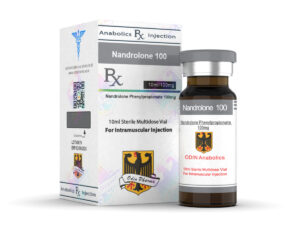 Buy Durabolin Here
Buy Deca Durabolin Here
Deca is what most people shortly call Deca Durabolin with the active substance Nandrolone Decanoate.
NPP is what most people shortly call Durabolin with the active substance Nandrolone Phenylpropionate.
So, in the end, as you can see, the only difference is in "Decanoate vs Phenylpropionate". Deca is a longer version of Nandrolone while NPP is a shorter one. This means that when using Deca you get the same substance, but it is flushed out of your system slower. When using NPP, the substance is flushed faster.
That's why NPP must be used more often and due to more injection frequency, most people use Deca Durabolin. That's how it ended up more popular. Deca should be used only once or twice weekly. But NPP should be used every other day, or at least every 3 days. Yet, Deca can safely go once weekly, but NPP is safely used EOD.
Advantages and Disadvantages
The disadvantage of NPP compared to Deca is the fact that it should be used more often. That's a bit problematic for many people.
Other people also suggest that NPP injections may be slightly more painful than those with Deca (due to shorter esters).
But as long as that's not a big problem for you – you can take a look at the advantages of Nandrolone Phenylpropionate (Durabolin):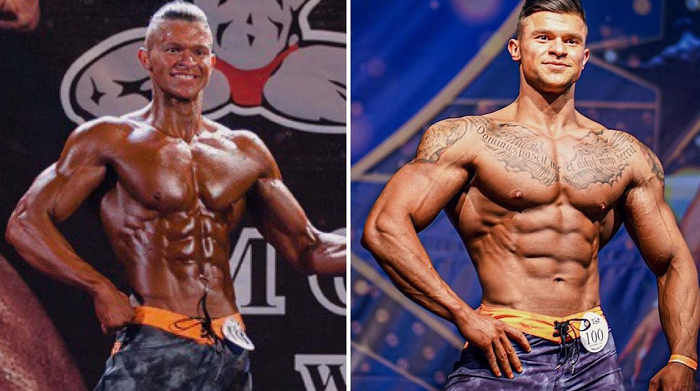 Deca takes about 6 weeks to clear out of the system, but NPP only 2-3 weeks. That's great because the sooner a compound gets out of the system – the faster the body starts to recover. In addition to that, Deca is detectable for up to 18 months! NPP is detected for a way shorter period.
Other than that, you can more easily control side effects. That's because in case something goes wrong, you can reduce or discontinue the dosage. This way, the side effects are disappearing faster.
Lastly – you get faster results from NPP than with Deca because the compound kicks in the system faster!
Other than that – you get the same Nandrolone and therefore the same results. It means the same benefits and same side effects.
What is Nandrolone?
Nandrolone is an injectable anabolic and androgenic steroid that is very effective for physique and performance enhancement purposes. The steroid is great to deal with anemia issues so is still used in medical settings. Not only for anemia but various other health issues too.
The steroid does an amazing job in increasing red blood cell count and offering anabolism. The muscles of the user are growing much faster and efficiently. Plus, recovery gets to the next level. It has amazing nitrogen retention and protein synthesis properties.
Nandrolone has high anabolic versus low androgenic activity with moderate aromatization.
It leads to amazing muscle mass growth and strength increase with little estrogen increase. Is also the best steroid for joints and bone health out there.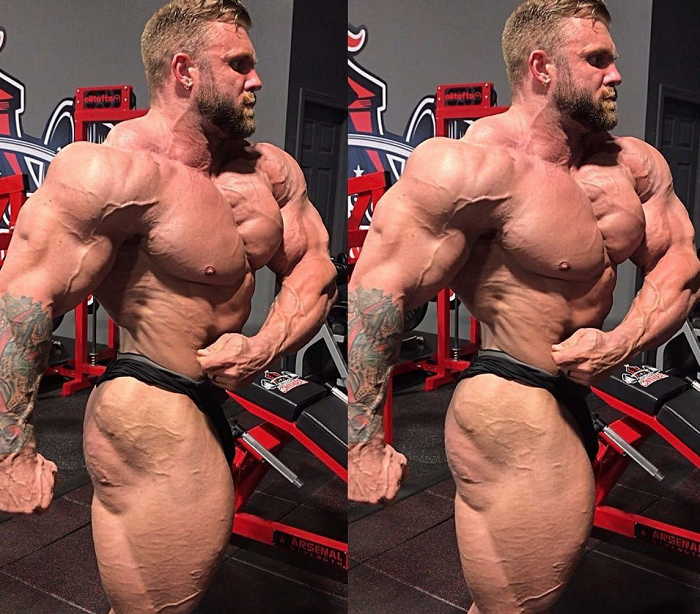 Nandrolone Side Effects
NPP offers the same side effects as Deca Durabolin. Side effects of Nandrolone are known to be well tolerated when the product is used correctly. Some examples of adverse effects include:
Androgenic and estrogenic related issues (milder than those of testosterone)
Cholesterol and cardiovascular issues
Natural testosterone inhibition
NPP Dosage
Nandrolone Phenylpropionate is not recommended to be used alone. It makes a great stack with Testosterone. NPP cycle length is usually under 10 weeks. People looking for longer cycles usually go for Deca.
Because NPP has a short ester, Testosterone ester is also usually short. Nonetheless, it can be longer – it depends on your preference.
NPP + Test Propionate cycle is commonly run both at 300 mg per week for 10 weeks. Because they both enter the system really fast, no need to add an oral steroid.
But some people may adjust the cycle according to their needs. For example:
500-600 mg Test Enanthate 12 weeks with 400 NPP for the first 10 weeks.
Nandrolone can stack very well with almost any given steroid. Is often used in bulking cycles (and with bulking steroids) but can be great for cutting too.
Conclusion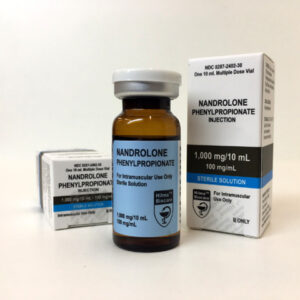 Buy NPP Here
Nandrolone Phenylpropionate (NPP) – Durabolin is an amazing steroid that may not be as popular as Deca Durabolin, but it surely has its advantages.
Buy NPP for sale from HilmaBiocare.to – best quality vs cheapest price ratio is guaranteed.