What is Bacteriostatic Water by Hilma Biocare?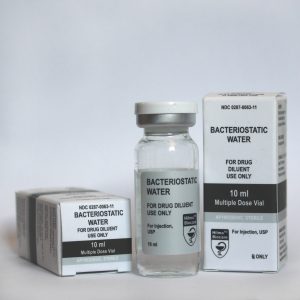 Bacteriostatic Water manufactured by Hilma Biocare which is also known as Sterile Water for Injection, is a sterile, distilled as well as nonpyrogenic water that is meant for intravenous administration after is being mixed with a suitable solute. The compound also may be used as a dispensing container serving for diluent usage.
This water is sterile and filtered where all of the bacteria out of the water is removed. This water is getting added 0.9% of benzyl alcohol in order for preventing any bacteria or anything else to form and grow in the water.
There's no difference between Bacteriostatic Water from Hilma Biocare or any other of a high product. Hilma Biocare is offering the product because a lot of customers require this solution for mixing it up with their medications and drugs of different needs. However, except for offering the highest quality Bacteriostatic Water, Hilma Biocare is also offering the product for a lower price.
This compound is having no antimicrobial or any other substances being added with a pH of 5.5 and osmolarity of 0. Sterile water or Bacteriostatic Water is being used for fluid replacement only after some suitable additives have been introduced to the approximate isotonicity and is working like a "transport" for those medications.
Where to Buy Bacteriostatic Water by Hilma Biocare?
Bacteriostatic Water by Hilma Biocare is the highest quality of sterile/ bacteriostatic water you can find online and with the lowest price. There are a lot of patients suffering from various health conditions who require Bacteriostatic Water to mix with their base medication and there are also a lot of steroid users who use peptides (mainly) or other forms of drugs who require mixing it up with Bacteriostatic Water.
Everyone is free to purchase Bacteriostatic Water directly from this site and you would receive the highest quality sterile water from Hilma Biocare while you would save a lot of money.